Forum member Valdez Telehead sends this existential scene in by way of his Valdisease 13/14 De-Mechanized thread.
Skinning solo was brutal with a catchy ice crust just under 12-16″ of dry powder for the first mile or so into the "Worth-it" Glacier. Valdez has been nuked with snow as we are 68″ for November, thus just a few inches from the second snowiest November (74″). The record is 107″ or something sick like that. More precip has fallen in Valdez in the past [few] years than ever before.
Most recently he continues to provide stunning images. Especially for those of us who don't live where the mountains are right beside the ocean!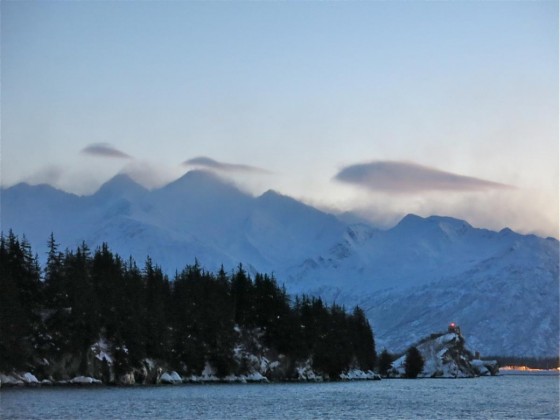 © 2013